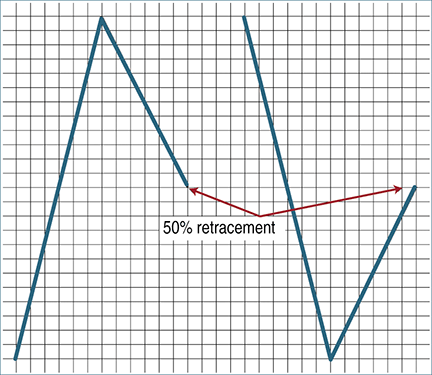 That would make the first The retracement of a Knowing this it seems that a trading system would be easy to make with a few rules to play the second half of the Mine is this right now, but could change with more observation and input from others.
Look for the high or low. Watch first move in new direction. Wait for a retracement. High made at Market move down to in a strong move. Then starts to retrace. It makes it back up to The market moved back up to so that is where I start counting the 15 points from. My target is My stop would be just above That makes my risk 15 points and my reward 10 which is not that great but when it works out almost always that helps make up for it.
Now the tail and wick of the pin is formed by sellers rejecting the bulls advance, and reversing their gains intra-day. This trap forces them to cover their longs with shorts, thus fueling the sell side even further. But a few details have to be pulled out of this chart first. Taking a more detailed look with the 1hr chart below, we are looking at the same intra-day price action from the chart above, but with a little more detail using the 1hr chart. Now the numbers , represent the 4hrs in the pin bar from the first chart.
Even looking at this chart, do you see where the more dominant price action formed? You should be seeing it at the We can easily see this as the high of 1, the open and close of 2 and 3, the entire body of 4, along with the highs of 5, 6 and 7. Thus, basing your entry on such an arbitrary play makes no sense and at all, and completely ignores what price action is about. This would mean using the prior bar at a minimum, along with the pins high, low, open and close.
Before all this, you need to understand price action context first. Are we in a trend, or in a range? The difference between the two can have a significant impact on your entry. From here, after you have assessed all this, you can see get a good gauge of where to place your entry. Now first thing we have to do is ask ourselves what kind of price action environment are we in?